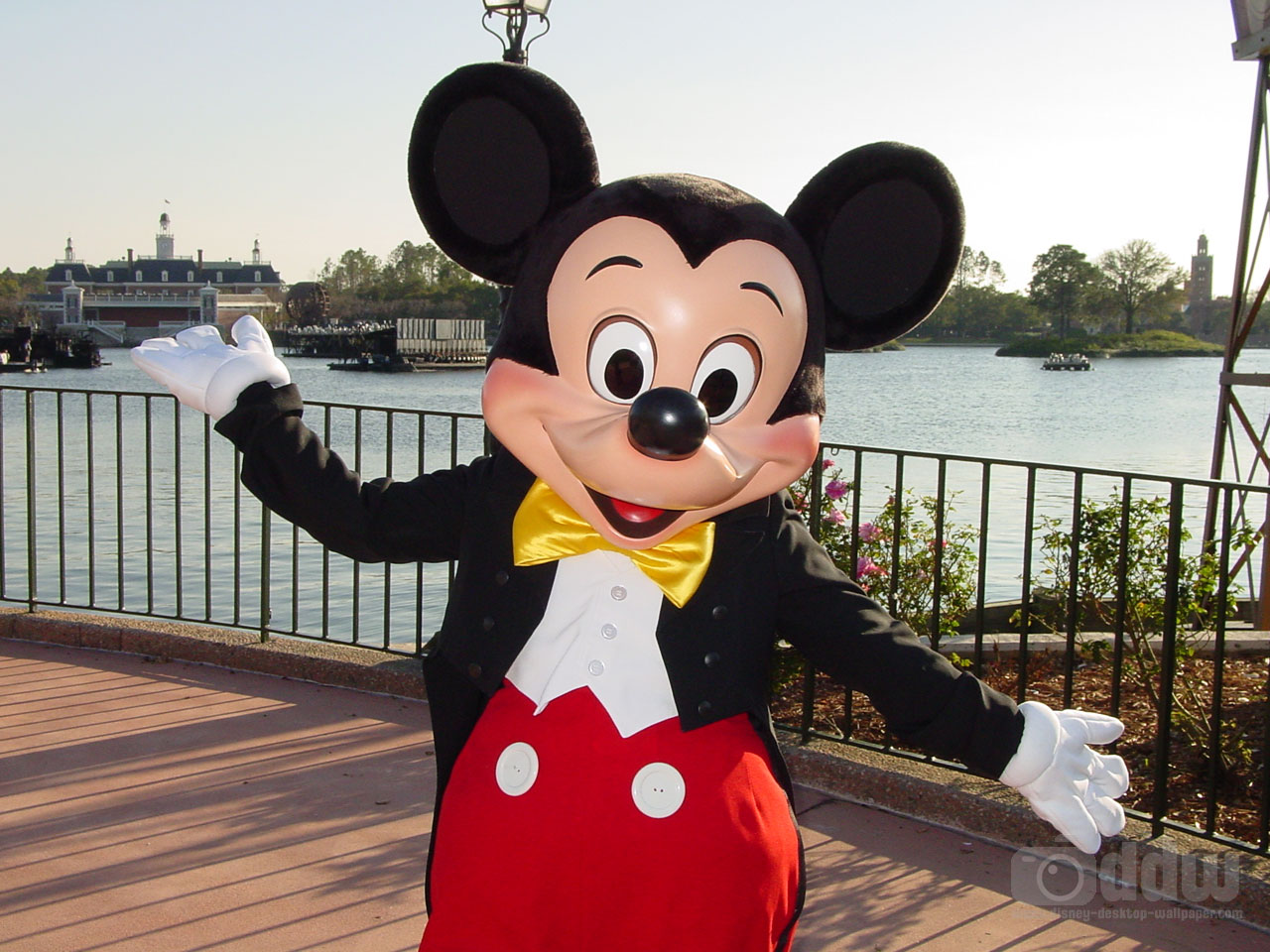 Dear Mickey:
Please don't take this the wrong way, but I think we need to take a break. Sure, I love the way you and your friends with oversized heads eat breakfast with my family and entertain us with your theme parks, but you ask for so much in return.
I pay a near fortune to see you, then you woo my daughter into expensive princess attire and offer pricey oversized turkey legs, costly Pooh shaped popsicles, and expensive embroidered hats with ears… that don't really translate in the real world. I'm sorry, that sounded like I was blaming you for the economy. I'm sure you and Minnie have a ton of Disney stock options, so I know you're feelin' it as well.
According to the latest statistics, me and 1/3 of other American families are cancelling trips this summer and taking a "stay-cation" instead. I know you're angry. The last time you waved at me and said, "See ya real soon," you thought it would be sooner. I'm thankful you only have 4 fingers, because I know what you'd be waving at me now.
This summer, like most Americans, I will be visiting (Chez Pa Tio). I will take a portion of the money I'm saving and recreate much of the awe and wonder you provide, without ever leaving town.
I will save $60 on those mandatory Mickey mist sprayers, and have my family stand in the general vicinity of wet neighborhood dogs when they shake. Each night my husband and I will wrap ourselves in twinkle lights, and then we'll run by the kids really fast and call it Space Mountain. Then we'll slow down and call it the Light Parade. Who knows, we could wear them to bed and call it Pleasure Island.
I will cook pancakes in your likeness. Then I'll have my neighbor with an abnormally large head come over and eat them with us. I'm sure my family will be none the wiser, as his head is really big. Have a great summer now, ya hear.
Sincerely,
Jenny from the Blog
This was written for the new site saleHOP.com.  I am now the feature writer for this awesome site.  Wahoo!  Here is a little info on it so you can be one of the first "in the know."
SaleHOP is an online sale listing service for:
PEOPLE who host garage sales, yard sales, moving sales, estate sales, and more.
SMALL RETAIL STORES who seek a more effective way to attract new shoppers.
LOCAL EVENTS who want a cost effective way to promote their sale online.
BARGAIN HUNTERS looking for ways of saving time and money
They provide bargain hunters with a better way to find items they need at any sale or event occurring in their local area; while providing sellers an affordable and effective way to attract shoppers; in a comprehensive and feature rich website that provides a safe and fun environment.